Merits Of A Comparative Essay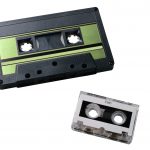 Comparative essays as the name suggest is written with the intention of comparing two theories, personalities, or just about anything which contradict each other. A discussion on comparisons could be initiated on the basis of behavior, characteristics, reasoning, or physical attributes. It does take some knowledge when you set about doing so. But there are not set rules for comparing. It could be your own viewpoint perhaps pitted against another. Some people are really not good at writing or have no time to write the paper, so they buy essays from custom writing companies.
All of us have had enough practice writing essays on various topics throughout school and college. What is different here is that you are trying to prove your views are right against maybe an established notion about a feature that has been there for ages. So how do you do that? How can you write compare and contrast essays on beliefs that are accepted out of just being there for as long as you can remember. Here are some ways you can approach this difficult yet interesting essay writing skill.
At first, you choose compare and contrast essay topics from among the many everyday sights we see around us. It is best to choose a topic you are familiar with and has been a part of what you have experienced for a long time. You might not have agreed with a particular notion or practice being probably in your locality. This could become your topic.
Jot down reference from any source you can put your hands on about the topic. Then you compare and contrast between two opposing sides of the topic and choose the right option for your essay. To find the right option, you have to research and find supporting data that supports the stand you have taken. This would complete your assignment about choosing the right topic.
Essay writers prefer writing a description essay to prove their point. To get enough data and commentary to support your points and sub points, you have to use the research material you have accumulated. Every single piece of information could be useful if used in the right context. Spread your points across the body of the essay and support it with the right data. Ensure you have covered both sides of an argument as this would be a comparative essay.
Research with diligence and then weigh the options in equal measure. The topic you have chosen may be about two similar items or people having basic differences and yet having a lot in common. You have to distinguish the two and then present it in a way that differences become clear to readers, and they can make up their mind about which side they may choose.
Your skills as an analytical essay writer would come to the fore as the differences could be minute or controversial. Without offending readers, you have to be able to help them decide on the right option when comparing between two different options on the same subject. This is an art which has to be honed to perfection. As your comparative essays gets more compelling, it would ensure more readers agreed to your point of view and you would be able to write a good essay.