Guide how to make excellent descriptive essay outline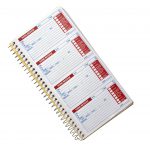 A descriptive essay outline contains information about the subject matter following the general format of a descriptive essay. Students are required to compile information as and when they find it and fit it into the outline. It could be a description of a place, event, or person. It is important that they gather all possible details, as a descriptive essay has to be elaborate and should contain detailed information about a topic. The outline includes the rough draft containing the content. The order of content is then set. Students have to compile elaborate information from different sources and then condense it within the outline. They should know the subject matter to be able to describe it in detail. Knowing more about a topic also helps in understanding the type of content to be collected from the different sources.
To compile an outline, one should begin by just adding relevant data without bothering too much about the order of content. For example, while writing a descriptive essay about a place, students might collect large amounts of informative content about it. The order would not matter as it can be always organized at a later date. Also, the amount of content is not important at this stage, as it can be edited later. The descriptive essay outline is quite flexible in that it allows students to reduce content and organize it in a flexible manner as required. While researching though, students should have a general idea of what type of content they would like to include in essays.
Knowledge of the topic is a huge advantage. Students who are well versed with the topic would have compiled similar content earlier, which can be used for the current exercise. Descriptive essay topics are quite common, and most students would have attempted a few in school. The researched content might not be directly connected with the current topic but would help in understanding how to condense data. It would also provide students with the right sources for research. This would save a lot of valuable time. Choosing the right topic is not as difficult as it seems. Look for topics from within the curriculum. Students would have built confidence and a knowledge base to elaborate on such topics.
Work on sub topics to compile a useful descriptive essay outline that elaborates on new content. The process of forming an essay begins by generating new ideas about the topic. These ideas can take the shape of sub topics, which could describe a new area of content altogether. Each sub topic could then be described in a separate paragraph. The paragraph has to be elaborate and describe the place, event or person in detail. It should connect with the main topic and present information that enhances a reader's understanding of it. Students could refer to essay examples on similar topics. The format used, the sources of information, or the descriptive style of writing essay can be adapted if it appeals to a student. It is much easier to condense information than gather less information and struggle with compiling a useful outline.