Developing An Outline For Essay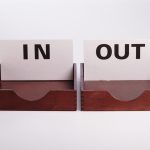 Essay outline is significant in terms of understanding the different components and combining them in a way that would make it easier to write an essay as well as save valuable time. Students have to submit several projects that all contribute to their scores at the end of the term. If they have to complete a project and submit it in time, they need to organize themselves in a way that would allow them to gather research information and ideas at different times. Without an outline, the exercise would boil down to building up a database full of unedited information and reference sources. It presents a concise method where students can add or delete information based on updates gathered through research or experiments. The essay outline would allow information to be arranged in a structured manner.
Basic Structure Of An Outline
Students need a plan to develop and execute in the essays. An outline simplifies execution of the plan. A basic structure would contain the following elements
Introduction: Ideas that make up the topic would be entered. These ideas would be developed throughout the process of compiling the essay. Once the essay statement is finalized, the introduction would contain information supporting the statement.
Body: Ideas need to be developed in the body of the essay. The essays outline should have as many paragraphs as the number of ideas, which would then be developed using research information. A structured hierarchy of information can be created with the most important idea being expanded in the first paragraph. The process would then be repeated. A major advantage is that fresh information can be added or deleted based on its importance. Also, students become very familiar with the content through the outline which helps in getting the right ideas during research.
Conclusion: It would be finalized at the end of the project. A paragraph based on the essay statement can be prepared. It can be modified as the outline is being developed.
List Of Citations And References: A practical method of speeding up the process of research is to enter reference data as and when it is gathered. Students may not be sure of whether to add content or not. The process helps in saving data or website addresses which would be useful at a later stage. Care should be taken to enter data in either the APA essay format or MLA essay format as per guidelines.
First Work On Broad Topic Ideas
A topic is allotted or chosen by students based on the subject to be covered during the term. They would have generated ideas for a broad topic using guidelines given to them. It is not sufficient to arrive at the precise topic. Whenever students resort to research, they would get better ideas or information related to them. This is where the essay outline comes handy. Students can include new information and then work on assembling it in sync with other details included in the outline. For example, a headline can be compiled at any stage during the process of developing the essay.
Can't find creativity for an essay outline building? Don't be in doubt – just order an essay at our essay writing service and get the best grade!