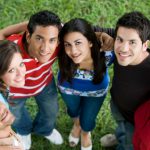 An essay is a literary composition that expresses a certain idea, claim, or concept and backs it up with supporting statements. It will follow a logical pattern, to include an introductory paragraph (make the claim), a body (support), and a conclusion (summary of statements and support).
Though, you can buy essay at any time, first try to follow a few simple steps and you will find out how to write short essays.
Steps
 Choose your topic with great care. If you want to know how to write a short essay, then you should mind it must be on a very specific topic. What you are going for is coherence first and influence second. Therefore, you should pick a topic that is highly specialized in its nature. Avoid topics like "The Communist Party in the Soviet Union," which is absurdly broad, and craft a topic more like "The Soviet Communist Party's Views on Women in Stalin's Late Years." This is a manageable topic.
Set parameters. This means that you know which information is relevant and which should be included. For example, in researching the woman question in Stalin's era, focus on statements on woman's issues in the USSR. This might not include issues of health care spending or the life of children, but it will definitely include problems faced by the Soviet economy after World War II killed millions of its men. In other words, make sure your research is focused not just around a coherent and specific topic, but that you know what will impinge upon it directly and which only indirectly. For short essays, focus only on those things that directly affect your topic area.
Write an outline. What you are doing here is creating a "fill in the blanks" structure. Once your research on the topic is done, write an outline that is dictated by your research rather than your own views on the topic. Begin with a thesis statement, your basic argument, the argument itself and a conclusion. Depending on the topic, including what others have said about it is also important. In a very short essay, this might be eliminated.
Write a first draft and have someone else read it, especially someone who does not know anything about the topic and hence has no preconceived views. Take this person's criticism seriously.
Write a second draft, which may or may not be a final draft. Assuming you have explained your research findings plainly, what you are looking for here is coherence. The introductory paragraph that contains a short summary of your thesis should naturally lead to the second and third paragraphs, which speak of this thesis in more detail and why it is important. The body of your paper, where you lay out your evidence in detail, should naturally flow from your thesis statement and not go beyond it.
Use footnotes if any extraneous detail might help the reader and yet diverges too much from your thesis.
Write a conclusion that reads differently from your first few paragraphs, but address the reader now that he knows what you are trying to show. It all must revolve around or follow your thesis statement.
Hopefully, this article has become a great helper and now you know how to write a short essay. But if you are still at a loss, then order a custom essay and solve your writing problems. We are the best essay writing service. It is time to get rid of your troubles.