How I learned to deal with my essay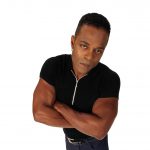 I was, as any other student, paranoid about my essay assignments. Every assignment left me sleepless, with the nagging thought of the deadline refusing to get out of my mind. But the fear didn't help me to get started with the assignment. On the contrary, it kept me from even going through the guidelines, fearing that it would reveal worse than what I feared. It took me all my academic years to realize that there is nothing to fear about academic assignments, other than the fear of the assignment itself.
By the time I learned to deal with my essays effectively, in a stress-free manner, my academic period had almost come to an end. But in the modern world, where internet has opened up doors to information on almost everything, students have the opportunity to learn to handle their research papers efficiently, before it is too late. You will find tips, advises and articles on essay writing which will give me a very good idea of how to deal with writing my essay.
My experience has taught me a few things about essay writing which, I wished, someone had told me earlier:
• Never keep your guidelines to be studied later. Once the guidelines are handed over, every moment is precious.
• Plan your research as early as possible. Planning early will give you enough time for every stage of essay writing.
• Find essay topics which appeal to you. Compromising on your interests can prove to be more trouble than what you expect as it will lead to frustration and lack of enthusiasm in the later stages of your essay writing process.
• Use essay outlines for all assignments. It is the most useful tool for essay writing.
• Try to leave at least a day's gap between the rough draft and the proof reading. If you try to edit and proof read as soon as you complete preparing the rough draft, you will miss most of the mistakes.
• Do not give in to procrastination. Once you start procrastinating, it will be extremely tough to get out of it. And when you finally manage to get out, the task awaiting you would be much worse than what it would have been if you hadn't procrastinated.
• Always leave two-three days free before the deadline, to use, in case you fail to stick to your schedule due to some unforeseen circumstances.
• Develop good writing skills. It is absolutely necessary to write essays impressively.
What I learned from my essay assignments was that every one of them can be dealt with, if you handle it with a cool head. I also learned that keeping it for later does not ease the difficulty of the assignment but increases it as you run short of time.
I never had an option but to struggle on with my essay, all on my own. But now students have other options like getting their essay done by professional academic writers. If you are looking for any kind of assistance with your research paper projects, we can help you. We offer all kinds of services like formatting, editing and proof reading and custom essay writing. We also offer assistance with all other types of academic assignments like term papers, dissertations and theses. Our writers are all highly qualified and experienced. They will be able to assist you with all your issues related to academic writing.